Your Guide to the
2019-2020
SCHOOL YEAR
AT SPRINGFIELD CHRISTIAN SCHOOL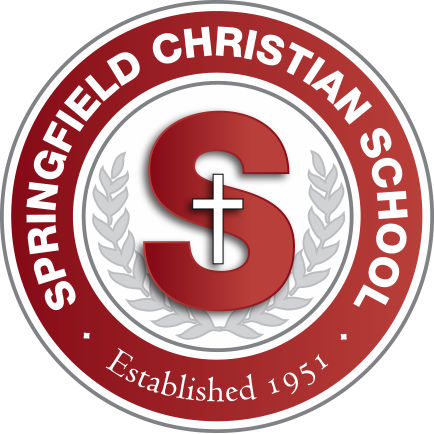 Welcome to the 2019-2020 School Year!
Whether you are newly joining SCS or have long been a part of this school family, thank you for prioritizing an exceptional Christian education. It's our prayer that together, parents and SCS, we'll be partners worthy of this challenge to help our children achieve the best possible academic and spiritual outcomes and become the young men and woman God created them to be.
I'm pleased to share our theme verse for this school year, which is from 1 John 4:11 (NIV):
"Dear friends, since God so loved us, we also ought to love one another."
I'm excited about the potential in this passage (and much of John's letter) can help us grow in understanding God's love for us and how that should impact how we live and love. I want to be clear that by "help us grow," I mean each one of us that's part of the SCS family – students, staff, and parents! While our passion is for helping our students grow, please know that I'm asking God to use our time together this school year to shape each of us for Him – not just our students.
To you, our SCS parents, I say thank you for partnering with us on this journey. Thank you for entrusting us to play this critical role in your child's development! We will do all we can to honor our time together, to make the most of this opportunity as we challenge students to follow Christ and impact the world for Him.
We look forward to serving you and your children. Please contact us in the SCS Office (SCS@SCS.School or 217.698.1933) if there is any way we can help as we get ready together for a great school year ahead.
Grateful to partner with you for Christian education,
Jeremiah Auble
SCS Superintendent
SCS Staff Updates for 2019-2020
Staff Farewells
On behalf of all of us in the SCS Family, we will take this opportunity to wish a fond farewell to some SCS Staff:
Ms. Christina Camille (Director of Admissions) will finish her SCS service at the end of July and soon transition to Texas as part of some special things God is doing in her life.
Mrs. Leslie Kluttz (4th Grade) and her family are moving to South Carolina due to her husband's job and to be close to their family.
Miss Laina Sneeden (Cafeteria Director) has left SCS to take coursework in dietary science, desiring to one day minister to others in the area of dietary and nutritional health.
Mrs. Susan Peterson (After School Program Director) recently informed SCS leaders she's stepping down from her part-time role to accept a full-time position at the State of IL.
Mr. Justin Everson (K-8 Art) and Mrs. Rachelle Cordell (3rd Grade) both transitioned out of their SCS roles after the school year to pursue other opportunities.

Note

: Mrs. Jennifer Hamann (School Finance Coordinator) has accepted an administrator role at an area senior living facility. We're actively searching for her successor, and grateful Mrs. Hamann will continue to serve SCS families on a part-time basis during the search.
We thank God for each of these exceptional individuals – staff who've served Him faithfully here at SCS. Even as we are sad to see them go, we trust our paths will continue to cross and ask God to give each His best in this next chapter.
New Roles for 2019-2020
Please join us in welcoming these staff members to new roles for 2019-2020: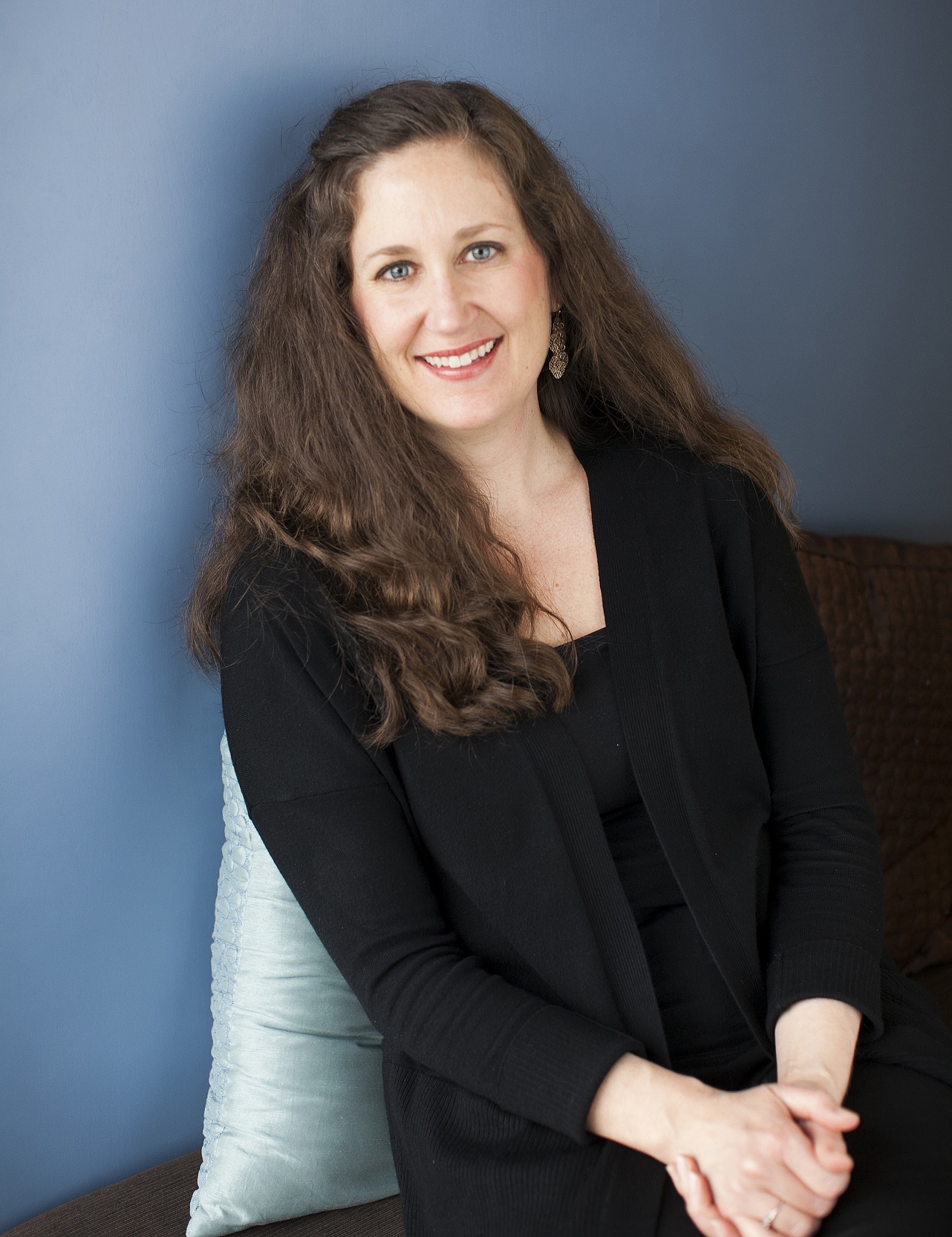 Mrs. Sarah Wallman – Director of Admissions
We're delighted to announce that Mrs. Sarah Wallman will return to the SCS Office, becoming our new Director of Admissions! Mrs. Wallman brings a proven track record of dedication and hard-working servant-leadership at SCS, previously serving in a 1st Grade Classroom and in the SCS Family Service Specialist role (besides serving with SCS Boosters). Mrs. Wallman has a degree in Spanish and business administration and came to SCS with previous leadership experience serving the Springfield community. She and her husband David attend Hope Church and have two children at SCS, Madeleine (8th Grade) and James (6th Grade). We're excited for the way she'll now use her gifts in communication and organization as Director of Admissions.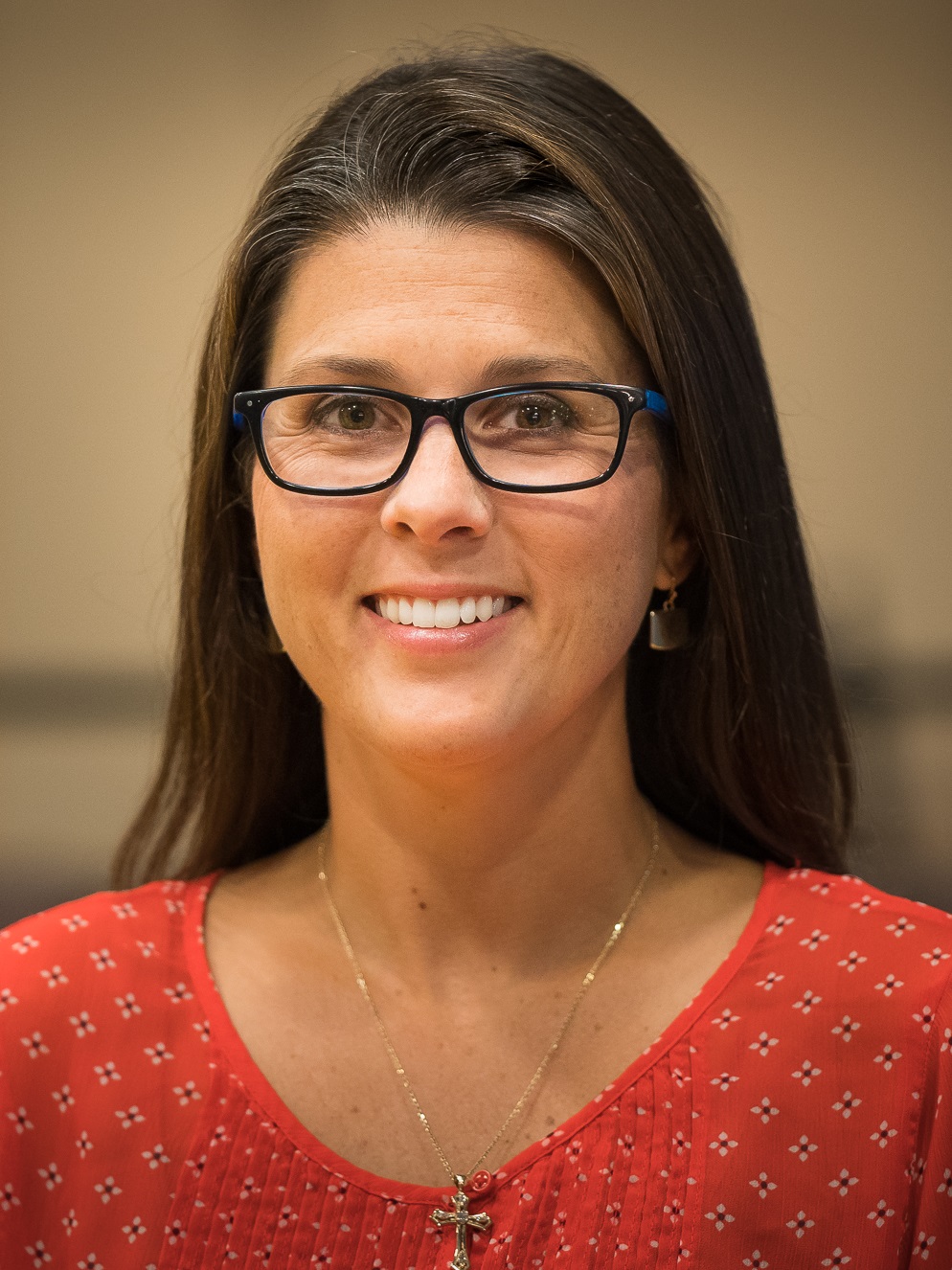 Mrs. Jessica Burke – Director of Student Support
Mrs. Jessica Burke formally accepted our call to serve as the next Director of Student Support. We appreciate the way Mrs. Burke stepped in to lead as Interim Director after Mrs. Murphy's departure last spring. Now, we're excited to remove "interim" from her title! Besides her recent work with SCS in Student Support and Title I Services, Mrs. Burke's served as a missionary in Haiti, an SCS classroom teacher, and previously, as an elementary and special education teacher in a public-school setting. Mrs. Burke and her husband, Rob, have three children (Carmen, SCS 8th Grade, Miles, SCS 6th Grade, and Theo, preschool). The Burkes are active at Cherry Hills Church.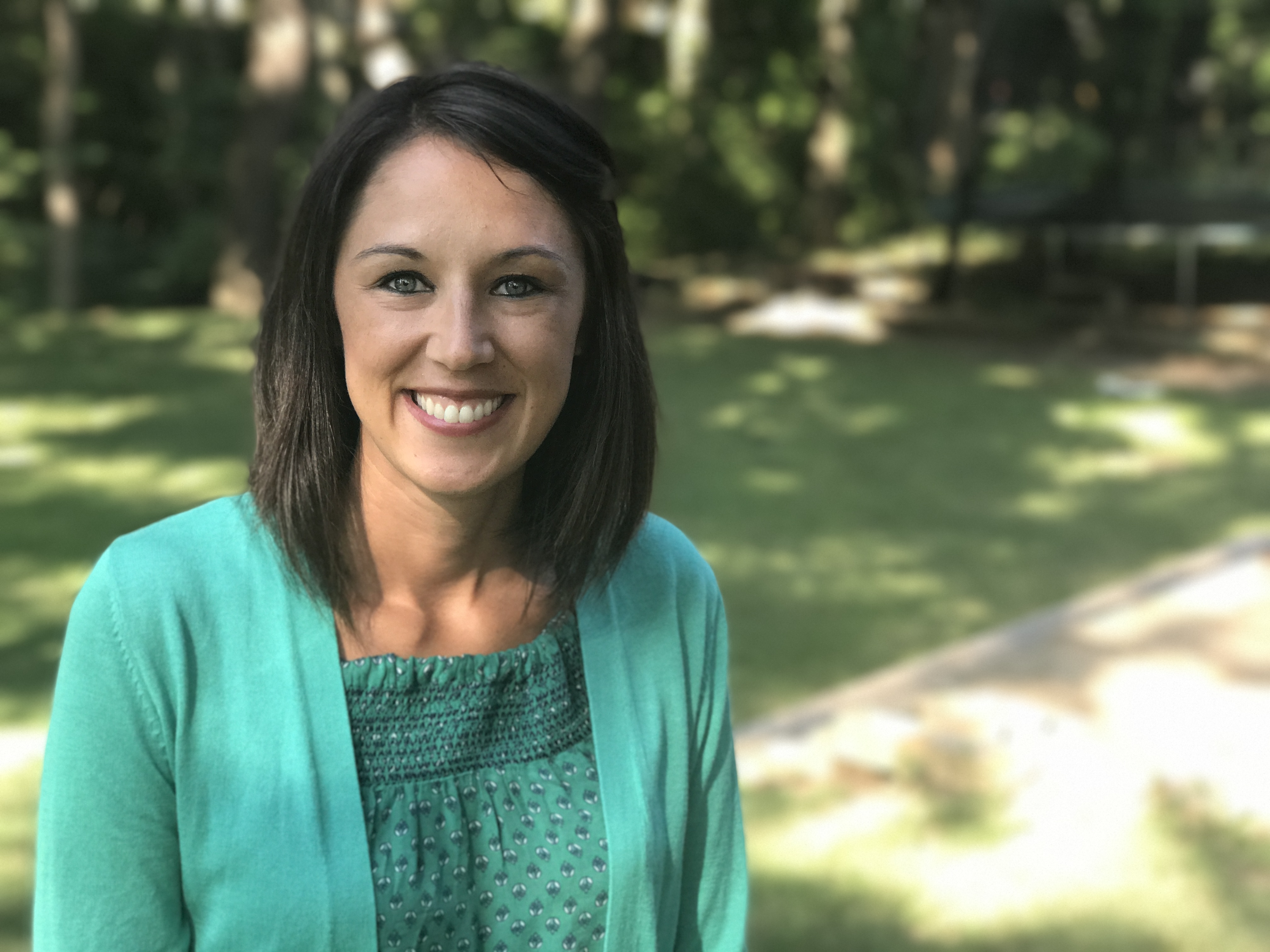 Mrs. Lori Rutledge – 2nd Grade
Mrs. Lori Rutledge has accepted our invitation to return to teaching. Transitioning from the SCS Office back to the classroom, Mrs. Rutledge now leads our third section of 2nd Grade. Previously, she's served at SCS as our Family Service Specialist and as a 1st Grade Classroom Aide. Mrs. Rutledge also has experience as a children's ministry director and elementary teacher. She graduated from ISU with a bachelor's in elementary education and Lincoln Christian University with a bachelor's in Bible. Her husband, Gabe, is the SCS Director of Spiritual Formation, teaching Jr. High Bible. Their oldest, Drake graduated from SCS, while Hadley (7th), Grady (4th), and Jazzy (2nd) still attend. We know that her considerable skill and wisdom, combined with her winsome personality, will bless her students and families! Welcome to 2nd Grade, Mrs. Rutledge!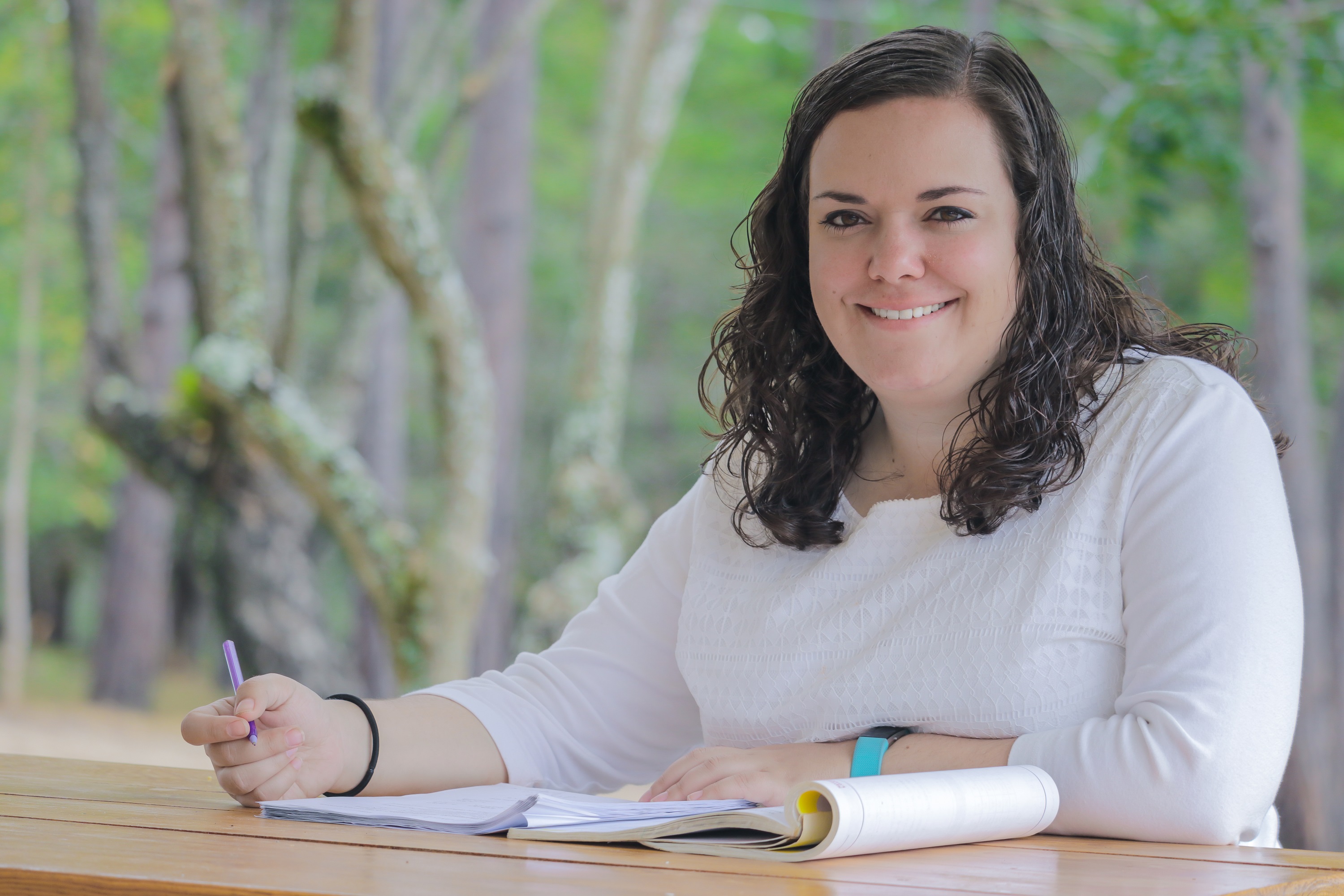 Miss Kayce Oglesby – 3rd Grade
Springfield Christian School is excited to welcome Miss Kayce Oglesby to our 3rd Grade teaching team! Miss Oglesby joins SCS after spending the last three years teaching 3rd Grade at an English-speaking Christian School in Gracias, Honduras. Before teaching abroad, Miss Oglesby served as an adjunct professor teaching English to International Students at Greenville University. Known as a natural teacher, Miss Oglesby holds a bachelor's in elementary education from Greenville. Along with strong professionalism and preparation, she brings a sincere love for both students and Christ to the SCS classroom. Miss Oglesby wrote that she longs to teach at SCS because of the "incredible opportunity to show God's love to children. As a teacher, we uniquely spend large amounts of time with our students, which ultimately leads to us having a big impact on their lives. …I want them to feel important and loved, not only by their teacher but ultimately by God." Welcome to SCS, Miss Oglesby!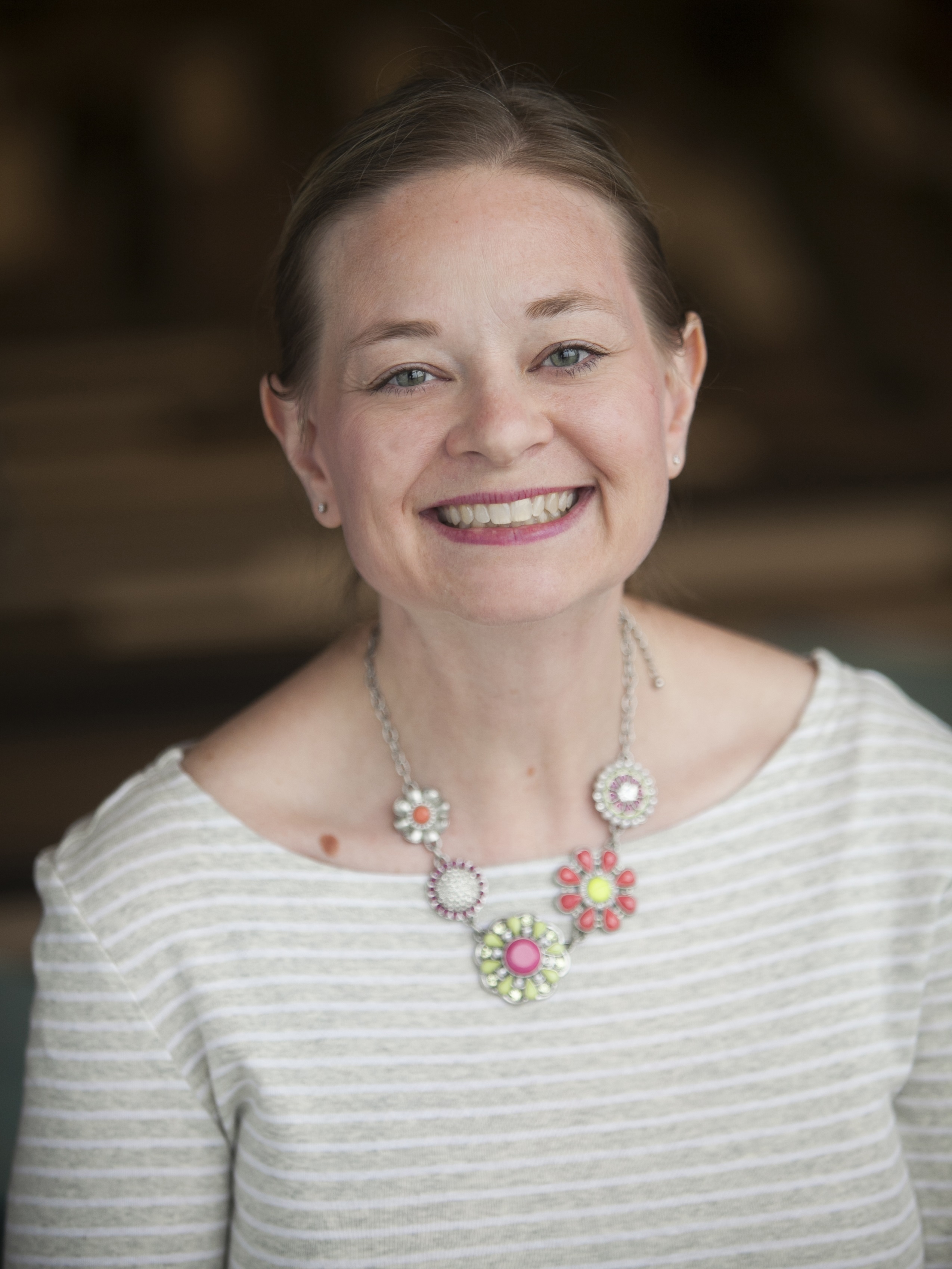 Mrs. Sally Greenfield – 4th Grade
In the 2019-2020 school year, Mrs. Sally Greenfield will transition to 4th Grade! Mrs. Greenfield has faithfully served a variety of age-groups at SCS since 1998, including 4th Grade, but most recently serving as a 1st Grade Teacher. When asked, "Why SCS?"  Mrs. Greenfield responded, "It's the best place to be for a student – academically, emotionally, and spiritually. We are well-rounded and try to meet each student where they're at to help them grow!" Mrs. Greenfield holds a bachelor's in Christian Education from Lincoln Christian University and a bachelor's in Psychology from the University of Illinois at Springfield.  Mrs. Greenfield and her husband, Darrin, have two SCS students, Ella (8th Grade) and Ethan (3rd Grade). Their family worships at Lakeside Christian Church.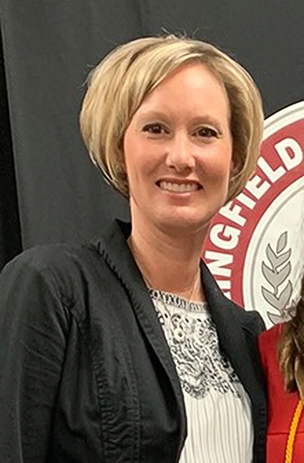 Mrs. Susan Cormeny – Student Support Teacher
We're blessed that Mrs. Susan Cormeny will join the SCS faculty to serve as a part-time Student Support Teacher. While in a new role, Mrs. Cormeny is not new to SCS! For several years, we've known and appreciated her as a parent, volunteer, and Title I teacher. She's also been a classroom teacher in public school settings at the 6th Grade, 3rd Grade, and 2nd Grade levels. Mrs. Cormeny now brings her strength as an educator to work alongside Mrs. Burke and our educational team as we partner with parents to help SCS students thrive. Susan and her husband, Tyler, are part of West Side and two children: Jillian (SCS Graduate) and Anna (SCS 7th Grade).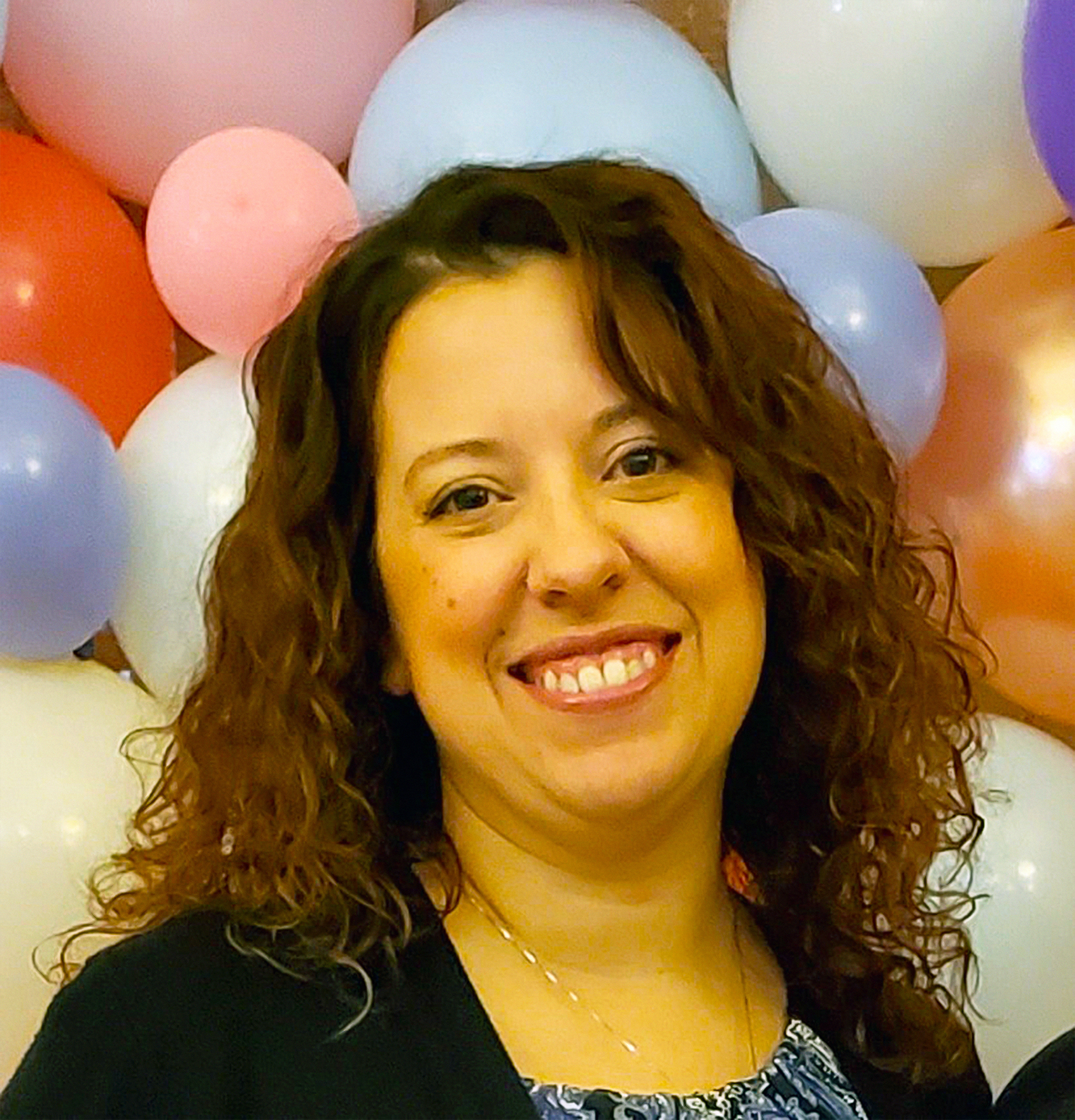 Mrs. Jaime Pearson – Cafeteria Director
SCS is pleased to announce Mrs. Jaime Pearson as our new Cafeteria Director. She's a natural leader, thoughtful, marked by positivity, and demonstrates love for Christ and others. At SCS we've already been blessed by her service this past year in our Cafeteria and Kitchen. We're thrilled that Mrs. Pearson will now bring her considerable experience in restaurant service and management to the Cafeteria Director role. Mrs. Pearson, her husband, Kyle, and her children are part of West Side. Her son, Jackson, is also joining the SCS family as a student in 3rd Grade.
Can You Help?
We're close to completing the search process and sharing staff announcements about the K-8 Art and Library positions. Do you know someone who might be a good fit for our remaining openings? Please connect with Mr. Auble, Mrs. Sims, or Dr. Stivers by emailing SCS@SCS.School. Here's the list of SCS positions:
Family Service Specialist (Full-time, SCS Office)
School Finance Coordinator (Full-time, SCS Office)
K-8 Spanish Teacher (Part-time)
After School Program Director (Part-time)
Cafeteria Supervision Aide (Part-time)
Kitchen Assistant (Part-time)
Visit SCS.School/Careers to find an updated list and descriptions of available positions.
Campus Construction Continues
While most of the SCS-related projects will be nearing completion by the start of school on August 19, campus construction and upgrades will continue this school year for the new West Side family ministry space.
During this season, we need everyone in the SCS family remain flexible and carefully review all SCS Office construction communications. Typically, we will send a parent email and post updates to SCS.School/campus-upgrades. Additionally, we'll distribute the plan for Drop-Off and Pickup during this next phase of construction at Meet the Teacher Conferences (August 14 & 15) and the Jr. High Walkthrough (August 15).
Thanks in advance for your patience and cooperation!
2018-2019 Yearbook Signing Party
Students may visit with their friends and pick up their 2018-2019 yearbook on Tuesday, August 13, from 7:00-8:00 pm in the SCS Gym! If students have not purchased a yearbook, they may buy one at this time. Questions? Call the SCS Office at 217.698.1933.
2019-2020 Calendar
SCS posts overview and activities calendars, lunch menus, and athletic schedules to SCS.School/Calendar.
For 2019-2020, we're using less Noon Dismissal Days in favor of weekly 9AM Start Thursdays. We adopted this new approach in response to feedback from SCS families about the impact of Noon Dismissal Days and to create more time for ongoing school improvement and professional development. Please see the 2019-2020 SCS Calendar & 9AM Start Thursdays FAQ for more information.
Athletics at SCS
SCS posts Athletic Team schedules at SCS.School/calendar/
Sports Physicals
All athletes are required to have a current-year physical before trying out for an SCS athletic team or beginning practice with that team each year/season. There are no exceptions. You may obtain a sports physical from many providers, including your child's pediatrician, a nurse practitioner, an urgent/express care/clinic, and even from many local pharmacies during certain seasons. Your provider will have the necessary form for you to bring to the SCS Office for us to keep on file.
Baseball Tryouts
Baseball tryouts will be on Monday, August 5 at 5:30 pm at Wildcat Field. Come fully prepared with your glove, water jug, bat** (if you have one) and practice clothes. Practices will follow on Tuesday, August 6, with a mandatory parent meeting that Tuesday night at 5:30 pm in the bleachers by the diamond. Schedules and more information about the season will be given out at this meeting. Tryouts are open to all boys entering 5th Grade through 8th Grade in 2019-2020.
A representative from Curt Smith Sporting Goods will be at practice on the August 6 for those who need to purchase their white baseball pants, black belt, and under armor. Sales that night will be cash and carry. Hats, uniforms, and socks are provided by SCS.
** NOTE: The IESA requires all bats to be BBCOR. Remember to bring your sports physical to tryouts.
Cross-Country Practice
Our first Cross-Country practice will be on Monday, August 5, from 7-8 pm. The team will meet for practice on the south field (in the grass track area). You will need to wear your running clothes and shoes. Don't forget to bring a water bottle. Cross-Country is open to all boys and girls entering 5th Grade through 8th Grade in 2019-2020. Those wishing to go out for the Cross-Country Team should continue to train on their own over the summer. Remember to bring your sports physical to tryouts.
Girls Basketball Tryouts
Girls Basketball Tryouts will be held Tuesday, September 3 at 3:30 pm in the gym. Come fully prepared with practice clothes and basketball shoes (or inside gym shoes). Tryouts are open to all girls going into the 5th – 8th grades. There will be a mandatory parent meeting in the gym on Tuesday, September 3, at 5:45pm for all parents.  Practice and game schedules will be handed out at this time. Remember to bring your sports physical to tryouts.
NOTE: A student's family's financial account at SCS must be in good standing to participate in athletics. Further, a student must be admitted to SCS, and all enrollment/registration requirements must be current. A student whose family's financial account is in good standing may try out for an SCS athletic team if they've been accepted for admission to SCS and are completing the enrollment/registration process. However, that process must be completed before the first practice.
Attendance
All student absences must be reported by a parent/guardian to the SCS Office by 9:00 am, either by a phone call or in writing, on or before the day that the student will be absent. Any absences not reported may be automatically considered unexcused.
If a vacation is planned, the parent/guardian must inform their child(ren)'s teacher(s) and the SCS Office at least one week in advance, in writing, for the absences to be excused. This will give teachers adequate time to prepare homework, etc.
Tardiness can easily become a habit. Tardiness not only embarrasses the student but disrupts the teacher and other students who have already started their day. Plus, if a student arrives after a learning activity, a teacher often cannot repeat the missed parts of the lesson. Arriving at 8:15 am (9:00 am Thursdays) permits students to have time to sharpen pencils, etc. and be ready for class to begin. A parent or guardian of tardy students must sign in their children at the SCS Office. 
Bibles
All students in grades 2nd through 8th will need NIV Bibles for class. Bibles can be purchased in the SCS Office for $11.00 each.
Dress Code
SCS has always strived to achieve high standards in all that we do. We seek excellence not for ourselves, but for Christ whom we serve. When we serve under His banner, bearing the name, "Christian," we reflect Him. In establishing a dress code, Springfield Christian School seeks to present an appearance that honors God, conforms to Biblical principles of modesty, and minimizes distractions to provide an atmosphere that is conducive to learning and spiritual growth. We try and live out Paul's charge in Romans 12, "Do not conform any longer to the pattern of this world, but be transformed…"
Variances from these guidelines may be made for special days, events, and organizations as authorized by the Administration. Parents/guardians and visitors entering the school are asked to observe a modest dress code.
Standards of Dress – Applies to all school-related activities, at school or away:
Our standards must be the approval of God rather than the fashion of people.
Clothes should be modest in fit and style. They should not be form-fitting or reveal undergarments.
Clothes should be in good condition, clean and neat (free of holes).
Clothes should be worn in their designed style. Low-rise pants are unacceptable.
Acceptable School Attire—Applies to school hours.
Shirts/blouses are to be of a plain style, solid color short or long sleeve, with a collar. Turtleneck and mock turtleneck shirts are also acceptable. A solid color shirt may be worn under the collared shirts described above. Students may wear SCS Spirit Wear if there is a collared shirt visible underneath (this includes "Be the C" clothing). Shirts should remain tucked in always. Logos, embroidered items, or emblems are not acceptable on shirts/blouses, except for authorized SCS logos. The SCS Office sells SCS patches for $2 to cover unauthorized logos on shirts.
Sweaters and sweatshirts in solid colors may be worn over the shirts described above. Logos, embroidered items or emblems are not acceptable on sweaters/sweatshirts, except for authorized SCS logos.
Pants, slacks, skirts, "skorts," cargo and painter pants and capris are to be a plain-style, in any solid color. The pants, slacks, skirts, skorts, cargo and painter pants, and capris, including jeans, may also be made from denim in solid colors. Dresses and jumpers in solid colors may be worn, with shorts (solid color), or tights underneath.

Students may wear knit "pants," leggings, and yoga/lycra "pants," underneath any of the above acceptable items for modesty.
It is not acceptable to wear these items as pants alone: sweatpants, knit "pants," leggings, yoga/lycra "pants," gym shorts, and other athletic-style warm-up pants.
Shorts conforming to the guidelines will be allowed from the beginning of school until October 15, and from April 15 until the end of school. When standing with arms at the side, shorts, skirts, dresses, etc. may not be shorter than your longest finger.

Shoes are to be a dress style or tennis shoes. Sandals, flip-flops, and open-toe shoes are not acceptable. Roller-blade/skate-type shoes are not permitted in school or on the playground.
Caps, hats, bandanas, sunglasses, etc. are not to be worn inside the building.
Dress Down Days will be held (typically once or twice) monthly. A donation of a dollar is required to participate in dress down day. The SCS Student Council collects this money and donates to a charity on behalf of the students at Springfield Christian School. Students can "dress down" on pre-determined days in compliance with the dress down day dress code. On Dress Down Days, students may wear appropriate t-shirts, sweatshirts, and hoodies. Jerseys from a favorite sports team or player, patterned shirts and sweaters are permitted. Students who bring a dollar are not required to tuck shirts in on dress down days. Students can wear shorts, capris, skirts, and pants with embellishments and embroidery. Athletic shorts and jogging pants are only allowed on Dress Down Days. (Athletic shorts must fit at the waist and fall at or below the knee. Jogging pants must fit at the waist and be of appropriate length so as not to create a tripping hazard.) Form-fitting or leggings or knit "pants" may only be worn underneath school-appropriate attire. Sleeveless t-shirts, hats, tank tops, and flip-flops are still not allowed. Shirts with controversial or provocative language or shirts that promote musical groups are not allowed. As always, tops and bottoms must meet the standards for length as set out in the SCS dress code.
Before and After School Programs
Arrangements for the SCS Before and After School Programs may be made in the SCS Office if parents have not already signed up for these programs during the registration process.
Information about Holiday Care, the Before and After School Programs and Summer Camp is available by calling the SCS Office at 698.1933, ext. 3450.
Students are not allowed on the campus before 8:00 am (9:00 am on Thursdays) and after 3:45 pm without being enrolled in the Before or After School Programs or other school-sponsored activities. Students on campus before the designated arrival time or after 3:45 pm will automatically be taken to the Before or After School Program. ***If a student(s) attends the Before or After School Program and is not registered for the program, their family account will be charged the Drop-In Rate (see below) for each instance of use per student.
Drop-In Rate
If you need childcare before or after school, and you are not registered for the programs, you can make arrangements through the SCS Office. You can use this Drop-In Rate service on occasion when the need arises. The cost is $5 per Drop-In for the Before School Program ($10 per Drop-In on 9AM Start Thursdays) and $10 per Drop-In for the After School Program.
Please note that the After School Program does NOT provide care on Noon Dismissal Days.
Free and Reduced Lunch
Parents/Guardians may apply for free or reduced lunches at the beginning of the school year. Applications are available at the SCS Office, at K-5 Meet the Teacher Conferences and at the Jr. High Walkthrough. Eligibility is based on family size and income. Parents should return a completed and signed application to the SCS Office by September 2. Lunch menus are posted at SCS.School/calendar and on ParentsWeb.
In the afternoon, all kindergarten students are provided with milk each school day.
Inclement Weather
SCS will close school due to inclement weather, at the discretion of SCS Administration. In the event of a school closing, SCS will initiate a school-wide ParentAlert phone call announcing the closing. You can also listen to WTAX – 1240 AM radio, or watch WICS News Channel 20 (local television) for a list of school closings any time after 6:30 am on the day in question.
Please note:  
SCS will not close early due to inclement weather! Parents/Guardians may come early and pick up their students if they desire. All children leaving early must be signed out by an authorized person at the SCS Office.
SCS does not typically close due to extreme cold/freezing temperatures. While this type of weather may force local public schools to close, SCS does not usually close for temperature, as we do not have many students who walk to school and do not have students outside waiting for buses (the main reason public schools close for extreme cold).
K-5 Meet the Teacher Conferences & Jr. High Walkthrough
Kindergarten to 5th Grade: We're scheduling Meet the Teacher Conferences via an online sign-up tool. Parents/guardians will receive an invitation to sign up with available times. You and your student will come to the classroom, meet their teacher for this school year, and bring in their school supplies. Your "Meet the Teacher Conference" will be scheduled for August 14 or 15.
Jr. High Walkthrough: Students and parents will meet in Room 205 at 6:00 pm on Thursday, August 15, for an overview and to get class schedules. Then, you will be dismissed, and together, you will walk through your class schedules (we will run through a mini-schedule). Parents will accompany students. Please note that Jr. High students may bring their school supplies and set up their lockers anytime from 8:00 am to 4:00 pm on August 14 and 15. Locker set up will NOT be allowed on the evening of the Jr. High Walkthrough.
Jr. High Locker Notes:
Wire locker shelves (not plastic) are suggested.
All Jr. High students must rent a combination lock from SCS for $2.00. The cost for damaged or misplaced locks is $5.00. You may rent your lock from the SCS Office. Please make checks payable to SCS.
No tape or contact paper allowed in/on lockers. Only soft magnets allowed in/on lockers.
Only official/approved decorations may be displayed on a locker's exterior.
Lost & Found
Please mark all students' clothing and personal items for easy identification. Please check with the SCS Office for the Lost & Found container location. Periodically, and no less than once a quarter, all Lost & Found items will be displayed on tables for about a week. After this time, the remaining unclaimed items are given to charity.
Medical Records
Medical – Students who are new, or entering Kindergarten or 6th Grade in Illinois must have a physical. Physicals and immunization records are due by September 2, 2019. No exceptions. Please make your child's appointments now if you haven't already. A lead screening is required upon entering Kindergarten. All students enrolling in the 6th Grade must provide acceptable documentation of two doses of live measles virus vaccine, with the first dose administered between the ages of 12 and 15 months, and the second dose before age 5. A series of three (3) doses of the Hepatitis B vaccine is required of all children entering 6th Grade in the fall.
Dental – Illinois law requires dental exams for all students entering Kindergarten, 2nd Grade, and 6th Grade. These forms are due September 2.
Vision – Illinois law requires all Kindergarten and newly-enrolling students to have a vision examination. These forms are due September 2.
New Family Dinner
New SCS families or any existing family with a new SCS student are invited to a special dinner on Tuesday, August 13, at 5:30 pm in Centennial Hall. You'll meet other SCS families and the SCS Staff and have an opportunity to ask questions and learn about the upcoming school year. If you have a student who's new to SCS we hope you and your students attend!
Parent Access to Student Information
When a student's parents are divorced or separated, SCS must still assume that both have educational and parental rights to access their child and his/her student information and records. Should one parent desire that the other not have such access, it is the responsibility of that parent to notify SCS and present the necessary legal documentation restraining the other parent from access to the child and this information.
ParentsWeb
Also known as FACTS Family Online, ParentsWeb is your most effective communication tool to find out what's happening at school. Through ParentsWeb, you can access your student(s)'s grades, view homework assignments, check on behavior reports, communicate with the teachers, check on your financial account, view the school calendar and more. ParentsWeb is a private and secure parent portal that allows you to see academic and financial information specific to your children while protecting this information from others. If you have any questions about ParentsWeb, call the SCS Office at 698.1933.
PE Shoe Checklist
When choosing student PE shoes, please remember:
We require non-marking heels, toes, and soles.*
Choose a performance gym shoe, not a fashion gym shoe (no high-heeled, platform or "Shape-up" gym shoes).
No open back, slip-on, or clog-like gym shoes.
Velcro shoes for Kindergarten & 1st Grade are the best option.
PE shoes must be properly laced and tied/strapped (unless they're Velcro).
Students in grades K—5 will keep their PE shoes at school in their classrooms.
High students will bring their shoes along with their PE clothes.
(Indoor) PE shoes should not be worn outside.
*Not all shoes labeled "non-marking" are truly non-marking. The manufacturer is describing the soles when assigning this label. In PE, it is usually the toes and heels that cause marks on the gym floor. That is why we require non-marking soles, heels, and toes. 
If in doubt about your student's PE shoes, please do not remove the tags or write your student's name on their shoes. Our PE Teacher, Miss Monica Jones, will check shoes the first week of school and make sure you're notified if there is a problem. Thanks for helping us keep the SCS Gym looking its best!
Recess 
Even in cold temperatures, SCS students will go outside for recess at the discretion of SCS Administration. It's in the students' best interest to have the opportunity for at least brief play during recess.
Throughout the winter months, please send coats, gloves, and hats to school with your student every day.  Making sure your student has these items at school ensures your student will stay warm and dry when outside.
School Drop-Off and Pickup 
A diagram giving instructions for student drop off and pick up will be provided at K-5 Meet the Teacher Conferences and Jr. High Walkthrough. If you have any questions, please call the SCS Office.
School Lunch Program 
A lunch menu is published monthly on the school website SCS.School/calendar and in ParentsWeb. We ask that you review the menu with your child(ren) to determine which "hot" lunches your children will eat at school.
SCS keeps track of your student's lunch account through ParentsWeb. You can log onto the Family Information page to view your account balance. Applications for free and reduced lunches will be distributed at K-5 Meet the Teacher Conferences and at the Jr. High Walkthrough.
Students are NOT permitted to leave the SCS campus for lunch. If you plan to visit and order an Adult Lunch from SCS, we ask that you call the SCS Office before 10:00 am on the day you would like to eat lunch with your child and pay for it at the SCS Office when checking in or through ParentsWeb.
If you're joining your student for lunch, whether eating in Fireside Café, or in the SCS Cafeteria, you must sign in and out at the SCS Office, before and after your visit. Thank you in advance for your cooperation!
School Safety 
We take the safety of our students and staff seriously. Among other measures, all areas that SCS students occupy in the building are secured, with access limited to SCS Staff and approved visitors.
School entrances are locked between 8:00 am and 5:30 pm on all school attendance days. SCS utilizes video surveillance on campus.
All parents and visitors should enter through the School Entrance and check in at the SCS Office. Thank you for your assistance!
SCS Concerts 
Concerts presented by the SCS Music Department are part of the curriculum. Attendance at these concerts by participating students is mandatory. Please mark these dates on your calendars immediately. The Christmas Concert will be held at 7:00 pm on Friday, December 13, 2019, and the Spring Concert will be held at 7:00 pm on Friday, May 1, 2020.
Student Medication 
Students may not take medication on their own while at school, and all medications must be stored in the SCS Office (for exceptions contact the SCS Office or consult the Parent-Student Handbook).
Should your child need to take any medication during the school day, please bring the medication directly to the SCS Office (do not send them with your student) in an original prescription or over-the-counter bottle/package along with a completed "Permission to Dispense Medication to the Student Form." This form may be obtained at the SCS Office or from ParentsWeb Resource Documents. We will not dispense any medication that is not in its original container.
The SCS Office will evaluate your student's completed form and consult with you about any potential concern or difficulty with dispensing the medication.
It is each student's responsibility to come to the SCS Office at the appropriate time to take his/her medication. It is the parent/guardian responsibility to pick up any medication at the SCS Office at the end of the day, if necessary. SCS does not stock any over-the-counter medication for student use.
Student Planners 
Homeroom teachers will distribute student planners to 2nd Grade through 8th Grade students.
These planners are dated for the 2019-2020 school year, and only one planner per student is available. Please plan to utilize this valuable organizational tool along with your student.