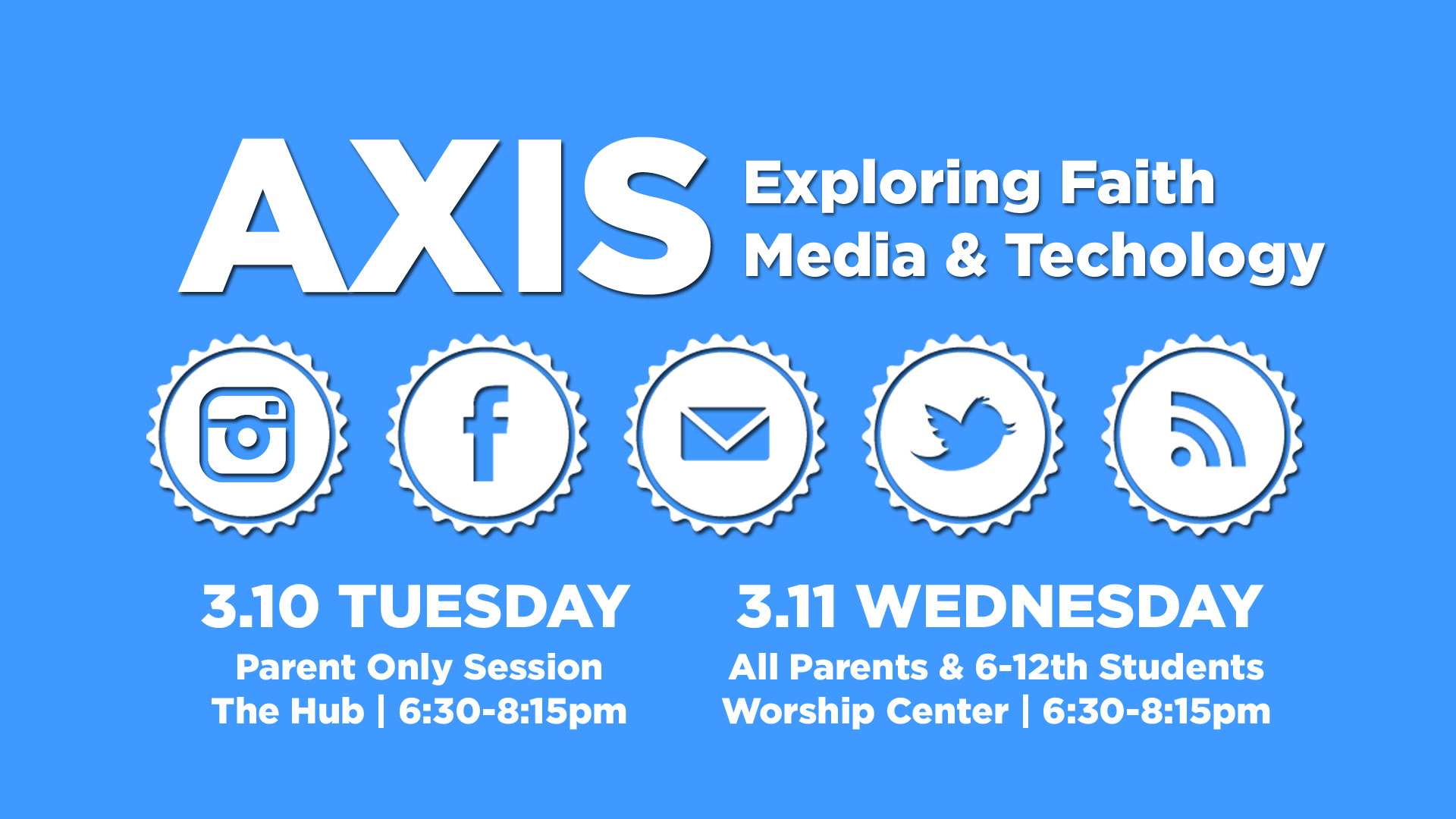 For a number of years, we've regularly heard from you that you would like assistance with how to help your students as they interact with technology, pop culture and the media.  These areas can certainly be difficult for a family to navigate.  I am excited to invite you to a couple of important events next week that will help us as parents with these challenges!
Thanks to the generosity of our families through SCS Parent-Teacher Fellowship, Springfield Christian School is teaming up with West Side to host Axis, an organization committed to communicating with the next generation about faith, media, and technology.  They specialize in events for both students and parents and we're confident they will be sessions you'll remember!
While they are here, the Axis team will host two evening sessions here on campus (childcare available – see below):
TUESDAY, MARCH 10 – 6:30-8:15PM IN THE HUB
All K-8 Parents are invited to join us for a dynamic multimedia presentation called "Sex, College, Beer, Technology & Jesus: What Students Think About and Tools for Effective Family Discipleship".  In this session just for parents, we want to equip you with the information and tools you need to understand your students and educate them to think wisely about the ideas that are influencing them.
WEDNESDAY – 6:30-8:15PM, WORSHIP CENTER
This evening is for all parents and 6-12 students!  We'll explore the trending ideas and messages of culture inundating students and impacting their beliefs.  The Axis team will demonstrate the impact artists' and celebrities' messages have on us as they become our "friends."  This fun and engaging presentation will promote real friendship and the need for mentorship, while bringing adults and students together around the lifelong goal of discipleship.
Childcare is available for both evenings with registration only.  Register by clicking here.
Interested in more information about Axis?  Watch this short video and check out their free e-book, How To Talk With Your Kids About Pop Culture.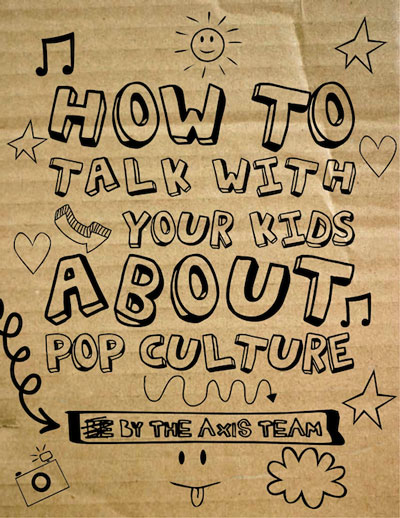 Please plan to attend these evenings, and please contact us in the SCS Office if you have any questions.